We have been working together on video, photography, music and research projects for almost 15 years, previously under the name GUAVA.
A few representative early projects:
2011. "The Lamb" Music video for Little Scream, directed by Shannon Walsh, produced by Parabola Films
---
2006.  "Women Make Music: Evaluating the needs and situation of women in the independent music industry" Publication and research project, Supported Status of Women Canada
---
2004. "Threads" a publication of stories and writing for the South Asian Women's Community Centre (SAWCC), Montreal
---
2004. "Fire & Hope" A short documentary made with youth in Cape Town, South Africa. Produced by Taffeta films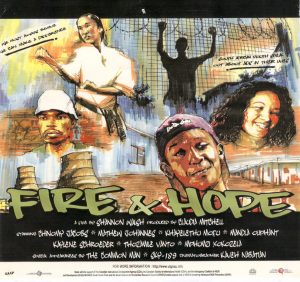 ---
2004. "Girls Speak Out!" Collaborative Video Project with girls in New York, Cape Town and Montreal, supported by the Association for Women's Rights in Development (AWID) Seed Grant.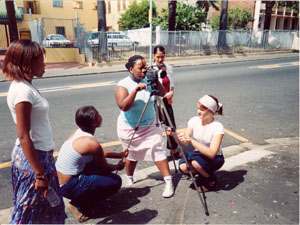 ---
2003. "Getting the word out" Photo-voice and research project with girls in Montreal, addressing issues of sexuality, gender, violence against women and safe sex practices, supported by the Canadian Research Institute for the Advancement of Women (CRIAW) Research Grant